It is recommended that you resolve conflicts in the order they are presented
Punching
Wilson Tool leads the industry with service, quality and innovation and offers the most comprehensive tooling line available for the punch press. Whether you need standard or special shapes; thick or thin turret; Wiedemann®, Salvagnini or Trumpf®-style tooling, our solutions will optimize your performance.
It is recommended that you resolve conflicts in the order they are presented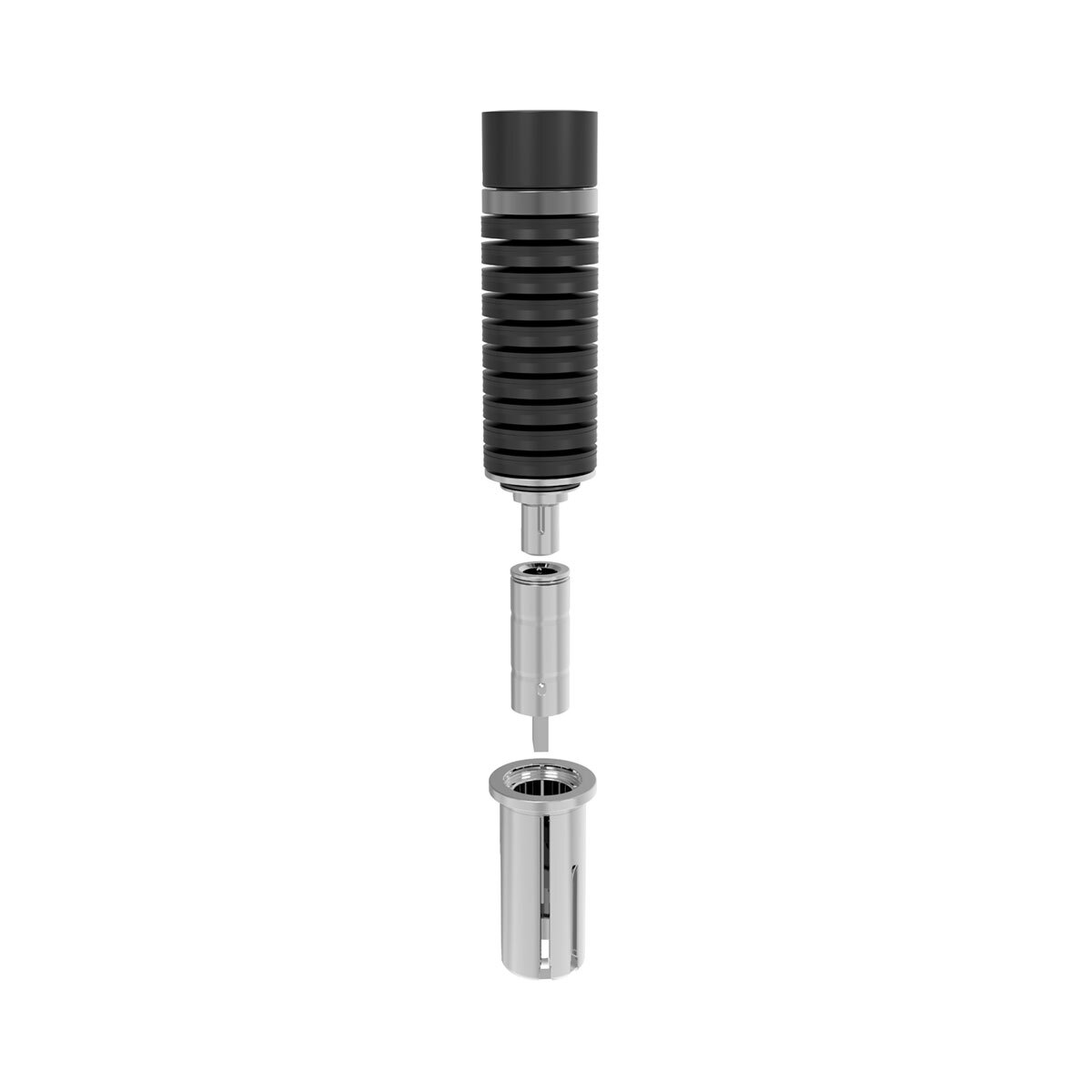 TAPPING IN THE PUNCH PRESS CREATES GREATER EFFICIENCY
The tapping tool TRUMPF-style creates fast, accurate, high precision threads in the TRUMPF-style punch press on any programmed location on the sheet. The tool streamlines punching applications, allowing fabricators to eliminate costly, inaccurate and time-consuming secondary operations such as manual tapping, clips or other hardware.
The tapping tool TRUMPF-style forms threads in the sheet metal rather than cutting them, which results in stronger threads with a higher tensile strength than cut threads. The tool is capable of tapping threads in thinner materials when an extrusion in formed first.
Unlike machined tapping operations, the tapping tool TRUMPF-style produces no shavings, making for a cleaner work environment. It helps prevent sheet scratching by using a high-lubricity die insert and Nitrex®-enhanced punch plate.
The entire tapping tool assembly is shipped in a protective case with space for two upper units, two lower units, spare tapping modules, spare taps, and a tap-length setting gauge for easy storage.
HIGH-QUALITY TAPS ARE MANUFACTURED FOR OPTIMAL PERFORMANCE
Each tapping tool TRUMPF-style type accepts multiple sized taps: Tool Type 1 taps a range of smaller threads while Tool Type 2 taps a range of larger threads. Taps are made with high-performance steel for longer life, greater strength and wear resistance. Taps are also coated with Titanium Aluminum Nitride (TiAIN) to increase lubricity and limit wear in tough materials.
TAPPING TOOL TRUMPF-STYLE TAP HIGHLIGHTS:
A wide selection of tap sizes and pitch are available through Wilson Tool
Taps are easily changed – no disassembly required
Taps are available in both imperial and metric sizes
In addition to the Wilson Tool tapping tool for TRUMPF-style machines, Wilson Tool International offers
QuickTap™ tapping tools for thick turret, Strippit PX and Euromac style machines.
B [1-1/4"] Station Boschert S90 Punch & Guide Assembly with Tapping Head Shape